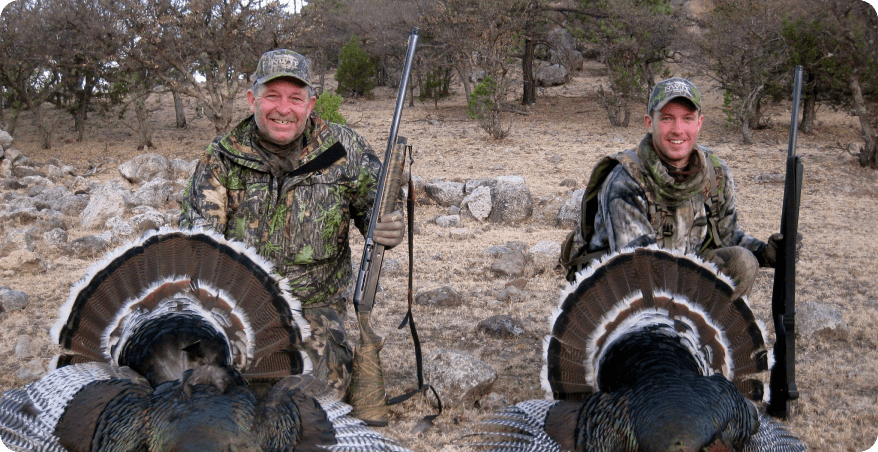 Awesome.
"I have been to both camps that El Halcon Lodge & Outfitters has for both the Ocellated and the Gould's Wild Turkey! Manuel and his guides know where the turkeys are and assist the hunters in every way possible to take home their trophies! This is one of the best operations to complete your Royal and World Slams! The lodging is fantastic and the food is awesome! Be ready for a trip of a lifetime!"
Tom Glines, Director of Development NWTF
United States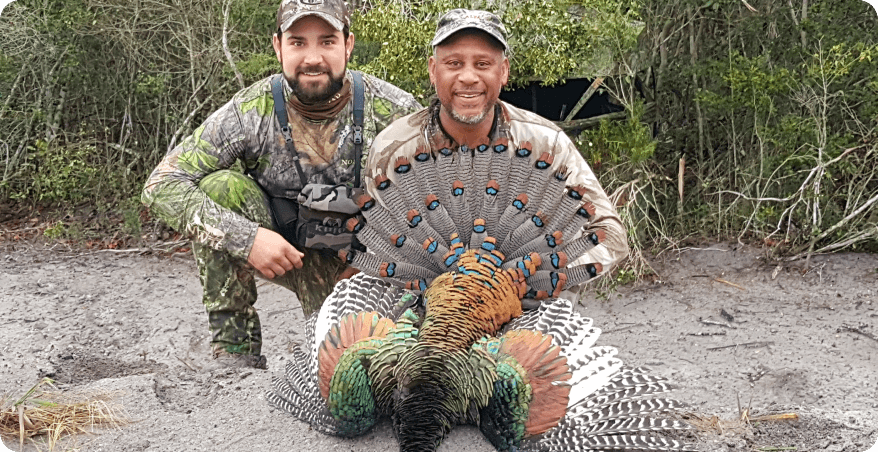 Great meals and lodging!
"Me and my wife have hunted with Manuel and Carlos in Chihuahua and Campeche. I don't think you can find a better outfit for Gould's and Ocellated. The meals and lodging were both great, especially the margaritas! There was never anytime that I or my wife felt unsafe or uneasy, so book with confidence that El Halcon will help finish your Royal and or World Slam."
Jason Todd
United States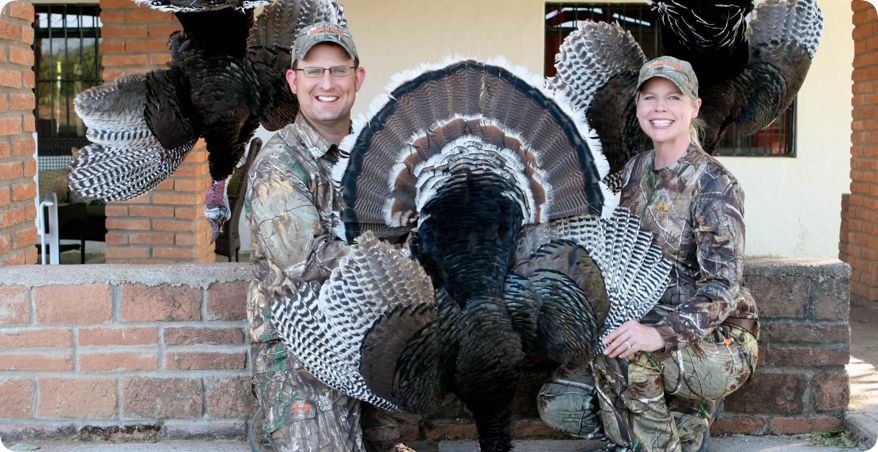 Beautiful.
"From the time we got off the plane until the we got back on Manuel & his staff took care of al lof our needs…. Awesome food, lodging, scenery & outstanding turkey hunting…. Beautiful White goulds….We can't wait to come back….."
Calley & Annetta Morris / Hazel Creek Taxidermy
United States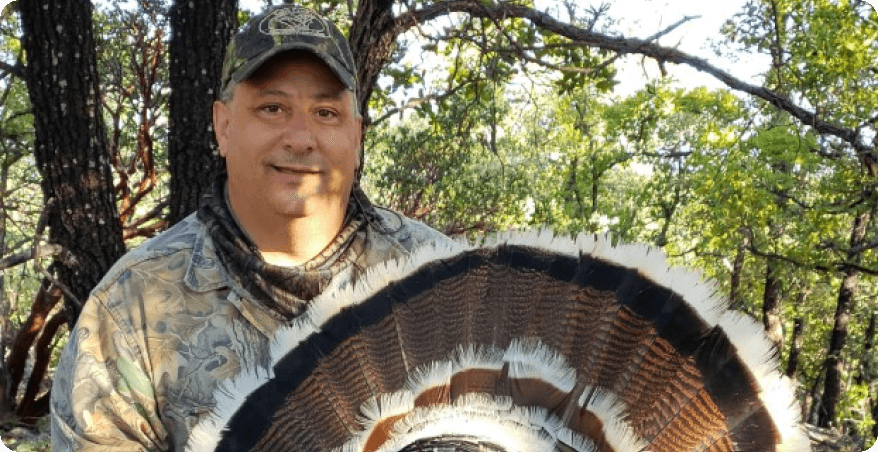 Memorable
Our first morning out was an amazing hunt and we were 3 for 3. I loved the entire operation. The lodging, food, staff and all of the accommodations of the operation were beyond my expectations. I went out again and got a second turkey and I hope to make hunting Goulds with Manuel Enriquez, El Halcon Lodge & Outfitters an annual event. If you are looking for a place to hunt Goulds, where there are a lot of birds, excitement, nice scenery, great people and accommodations, this is definitely the place to go.
Brian Palmieri
United States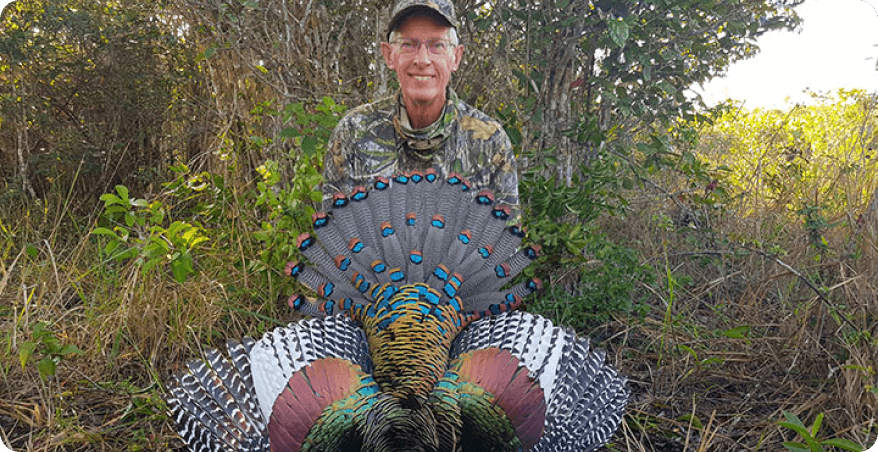 Wonderful time
"We had a wonderful time and we thank you so much for a great experience. I hope things continue to go well for you and your family. And give a hello to Carlos and Manuel Jr. for me…… You guys are the best!!"
Philip Houser
United States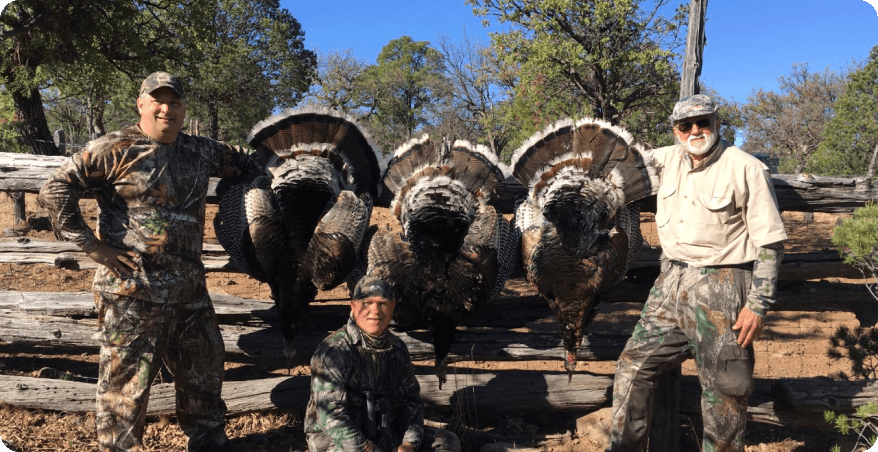 Fantastic and Safe!
"It is with great pleasure that I comment on El Halcon Outfitters. I have previously hunted Gould's and Ocellated Turkey's with Manuel and Carlos Enriquez. I was very impressed with the knowledge and professionalism of them and their staff. El Halcon goes above and beyond the "call of duty" to insure your adventure is safe and successful. Patty is instrumental in planning all logistics before and after the hunt. I rate you guys a 10 Plus. Thanks again and will see you at both lodges soon."
Michael Till
United States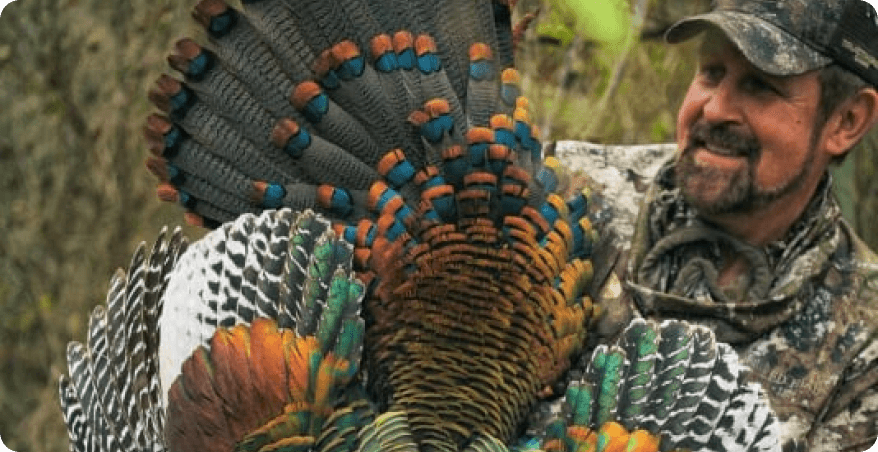 Fantastic and Safe!
Manuel Enriquez and his team at El Halcon are absolutely the best when it comes to making ones turkey hunting dreams come true! Having hunted with Manuel for over three decades for both Goulds and Ocellated turkeys there is no one better! His passion for the hunt, his first rate guides and accommodations, the wonderful game filled expansive properties he manages are the best. I've taken my family and friends on numerous occasions and it's always been a fantastic and safe experience. Rarely do I recommend an outfitter, but without hesitation I have no reservations on sending a hunter to El Halcon.
Rob Keck
United States